PULLTAB IDEAS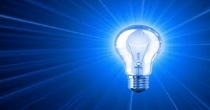 Don't just use one or two manufacturer's products use as many as possible, you never know whose eye you might catch.
Use different styles of games Instant winners, U-Picks, JackPots, Carry Overs, Seal Cards and Merchandise.
Have in play games in all denominations
Make sure to try all denominations of ticket prices
.10¢ .25¢ .50¢ $1.00. You never know when you might create a new player who is willing to spend .10¢ or .25¢ to try their luck.
Offer games that offer more entertainment for the customer
Using 3 window and 5 window tickets with your mix makes the player feel like they are getting more bang for their buck.
Running U-Picks makes the player feel more in control of his or her outcome.
You can run Happy Hour, In Til You Win promotions on a daily basis to get people excited about playing Pull Tabs.
Use signage, table tents, and other promotional media available to Pull Tab operators.
Make use of your staff to offer Pull-Tabs while taking orders for food and beverage.